Swimming vs. Underwater Treadmill: What's the Difference?
Hydrotherapy in water offers a variety of physiological benefits in a rehabilitation setting such as gentle resistance for increasing strength, buoyancy to limit the weight on joints, hydrostatic pressure to reduce swelling and improve circulation, and controlled temperature for maximum soothing comfort. The two primary modalities of hydrotherapy used in canine rehabilitation are swimming and the underwater treadmill. Although both treatment modalities happen in the water, they offer different advantages and disadvantages.
Advantages and Disadvantages of the Underwater Treadmill
The underwater treadmill is exactly what it sounds like: a treadmill in a tank of water. This physical therapy tool allows a canine rehabilitation specialist to control the water temperature, the level of the water or the amount of weight the patient's joints must bear, and the speed of movement.
The underwater treadmill is typically considered a more balanced treatment option because pets walk with their normal gait with their limbs fully extended. It's perfect for weak patients and gentle enough that patients can begin post-surgical rehabilitation right away. The underwater treadmill is also a good option for pets that might be fearful of the water because there's no need to jump into a swimming pool. Patients begin walking on the treadmill while the water rises.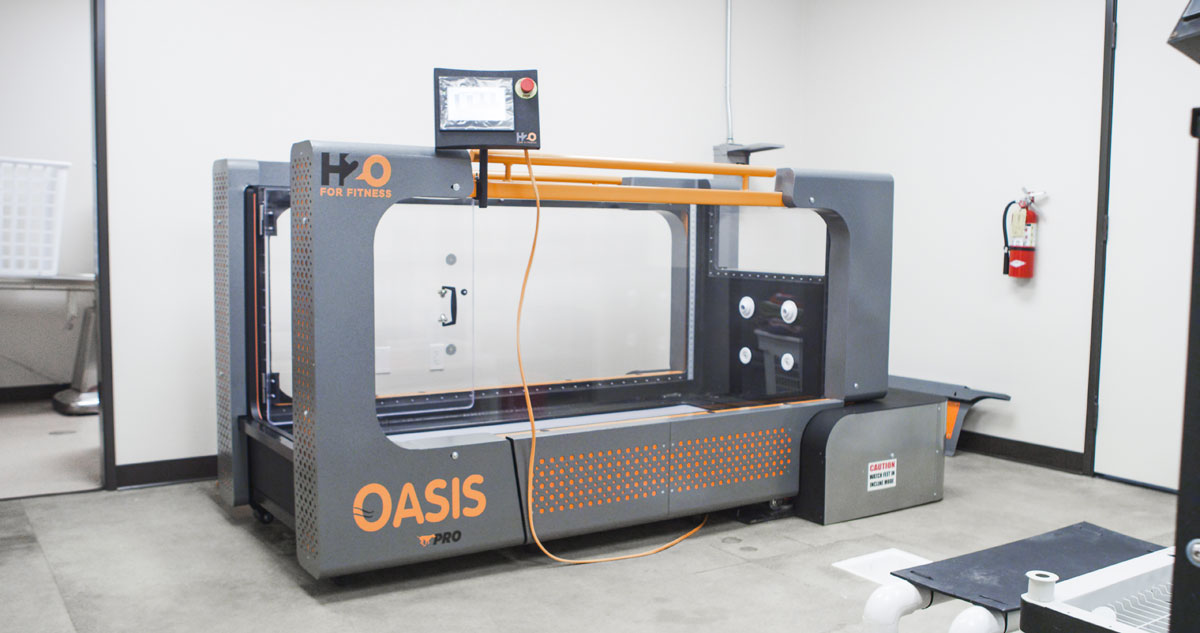 The most common drawbacks of the underwater treadmill occur when patients are fearful of the moving treadmill belt or do not have enough coordination to keep pace with the automated movement.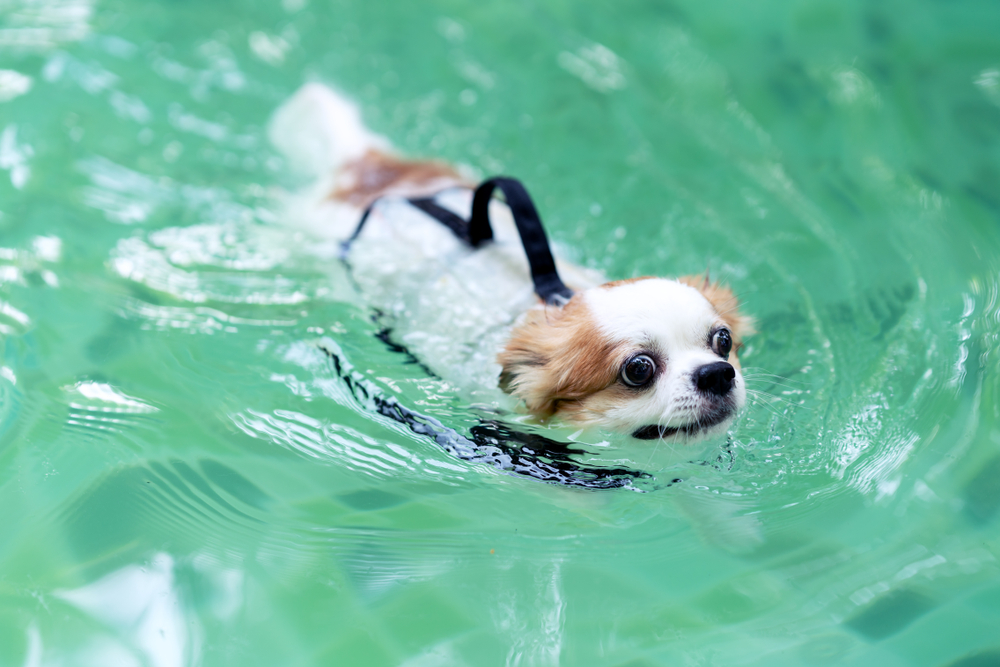 Advantages and Disadvantages of Swimming
The primary advantage of swimming in a pool is that it makes the patient weightless. As they move around the pool, patients experience complete relief from having any weight or impact force on their joints. It's a great option for improving cardiovascular health and also for neurological patients who will be reluctant to place their paws on the ground.
For swimming to be successful, however, patients must be unafraid of the pool and in good enough shape to stay afloat.
Learn More About Canine Rehabilitation in Escondido
At Companion Animal Health & Rehabilitation Center in Escondido, Dr. Knox takes an integrative approach to canine rehabilitation. We use a combination of holistic and traditional treatments to help dogs recover from surgery, heal after an injury, and to stay active while managing chronic pain of all kinds. To learn more about our underwater treadmill, canine swimming, and additional canine rehabilitation services, we welcome you to contact our office today.