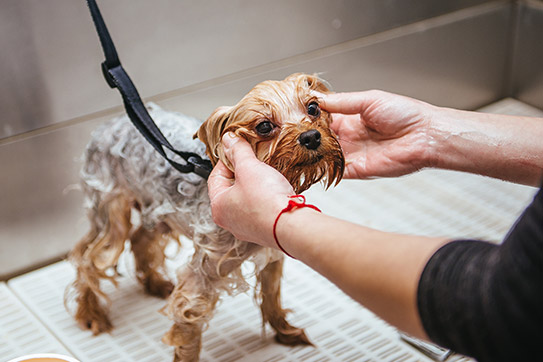 A pet's health and comfort depend on the health of their skin and coat. While wellness and nutrition play a part in the maintenance of healthy skin and coat, hygiene is important, too. At Companion Animal Health & Rehabilitation Center, we offer a variety of bathing services to promote skin and coat health for both cats and dogs.
Professional Bathing Services for
Dogs and Cats
Baths include shampooing, conditioning, drying, and brushing. Whether your dog has a regular coat, a double-coat, or a hair-like coat, they will all benefit from regular bathing. Our veterinarian can help you determine the right schedule of bathing for your pet.
Medicated baths benefit pets with irritated skin. While cleaning a pet's skin and coat, medicated baths use special treatments to soothe and heal skin in addition to addressing underlying problems. Pets suffering from allergies, parasites, or other sensitivities can find relief with a medicated bath.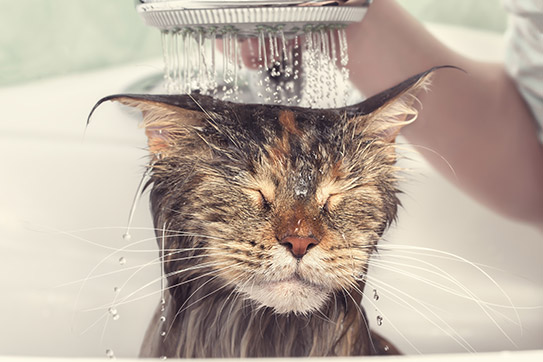 Baths for Dogs with Double-Coats
Double-coated dogs have two special layers of fur that require equally special care. These dogs should not have haircuts. Rather, they'll benefit from a bath and de-shedding treatment that removes loose fur, debris, and dirt.
They're expert groomers, but cats sometimes require bathing. For example, cats that have gotten themselves into particularly messy situations, cats struggling with fleas, or elderly cats that have stopped grooming themselves might benefit from a professional bath.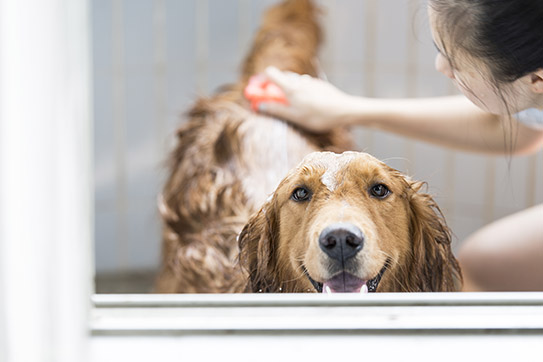 Benefits of Professional Bathing Services
There are many benefits to regularly bathing your pets. For example, bathing:
Additionally, professional bathing guarantees a stress-free experience for pets. The water is the right temperature and our professionals know how to keep pets comfortable at all times. It's also a great way to detect early signs of health problems such as skin irritations, lumps, bumps, and other growths.
Schedule Your Pet's Next Bath with Our Veterinarian in Escondido
To learn more about our bathing services or to schedule a bath, we welcome you to contact Companion Animal Health & Rehabilitation Center today. For pricing, give us a call!