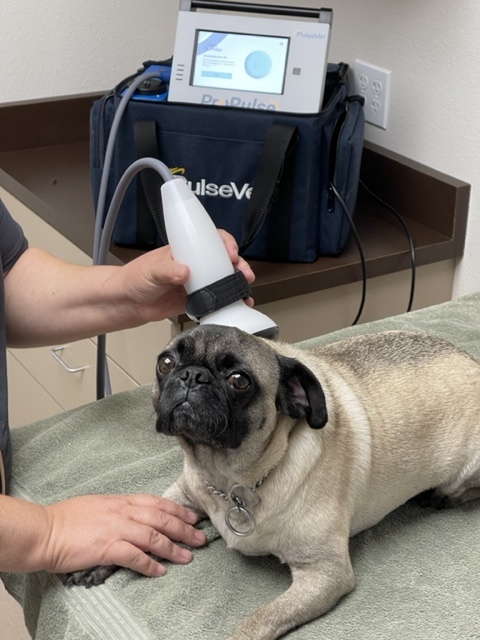 We are excited to announce that our hospital is now offering Shock Wave Therapy for your pets!
Shock Wave therapy is a high-energy, focused sound wave, that works at the cellular level, releasing proteins to reduce pain and inflammation, regenerate tissue and improve the quality of healing. It is a safe and effective non-invasive treatment option backed by 15-plus years of scientific evidence in both human and veterinary medicine for over 20 indications.
If your pet is recovering from surgery, suffering from an injury, or has chronic pain, shock wave therapy is an ideal treatment for him/her.
Please call us today to learn more about our new treatment options, or click the button below to book an appointment!
High Energy & Deep Penetration
Our new ProPulse Device is the best tool for Shock Wave Therapy treatment. With high-energy SOUND wave healing technology, the machine generates focused energy and delivers it to a specific treatment area, with customized penetration depths allowing for energy to travel to deep tissue.
Maximum Indications & Expanded Use
Energy is delivered to a large focal volume at deep penetration levels – so it's the ideal system for treating ORTHOPEDIC conditions.
While you can treat wounds and superficial indications, sound energy is ideal for treating backs, hips, and shoulders Too!
Minimal Treatments Needed
In clinical studies, it has been shown that 1-3 treatments, two-to-three weeks apart will provide long-lasting improvements.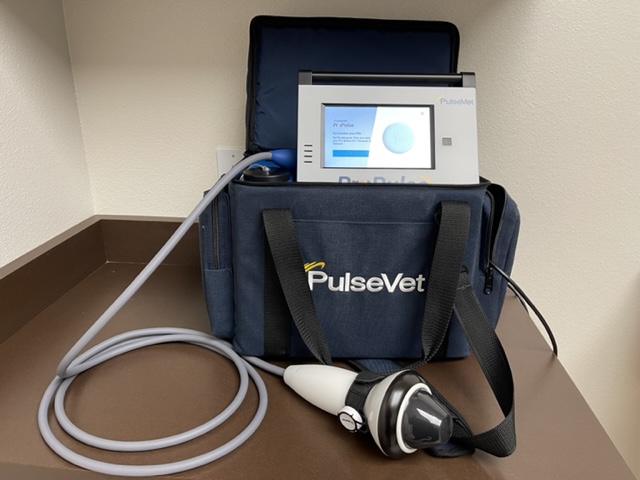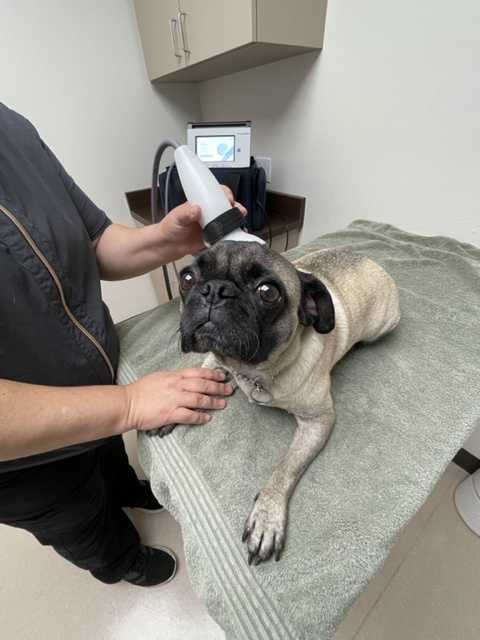 Benefits of Shock Wave Therapy
We are excited to be able to offer this new treatment option to new and existing clients, and we welcome you to contact us today to book an appointment for your pet's first therapy session!