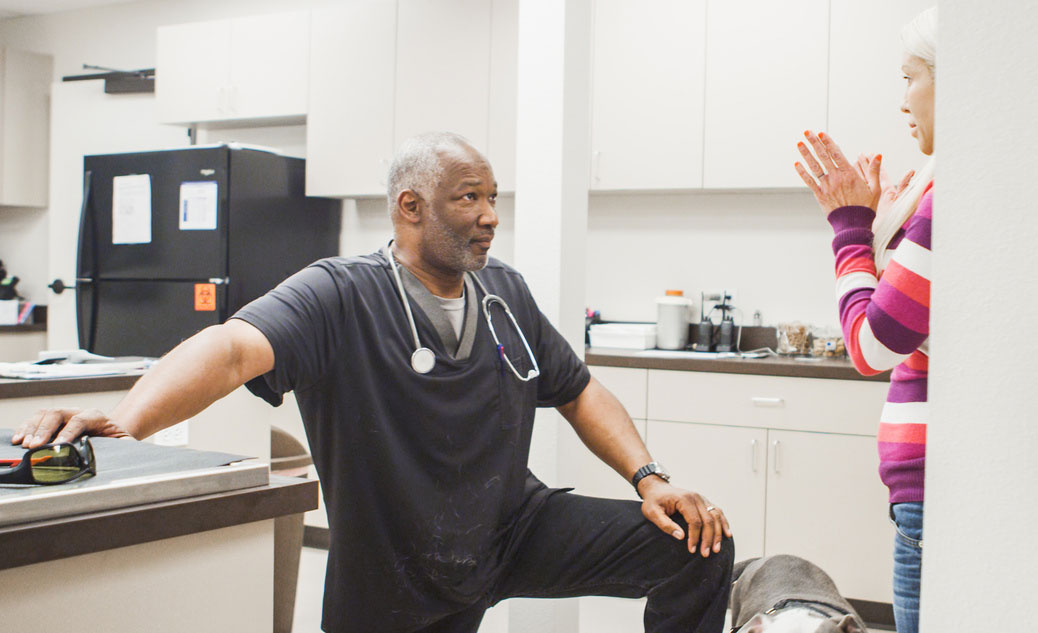 Preventative care focuses on stopping health problems before they even begin. This is why the saying, "an ounce of prevention is worth a pound of cure," rings so true. By focusing on disease prevention – rather than disease treatment – our veterinarian, Dr. David Knox can help protect your pet from ever experiencing the pain or discomfort associated with many veterinary health concerns.
Wellness and preventative care enables our veterinarian to establish and record a baseline of your pet's health, allowing us to be aware of any health changes which might cause concern. Wellness exams also give us the best chance of detecting, diagnosing and treating existing health concerns early, before these issues have had enough time to develop into serious health problems.
Choose Preventative Medicine to Proactively Care for Your Dog or Cat
During a wellness exam, our veterinarian will perform a thorough physical evaluation and examination in order to provide proactive care tailored to your pet's breed, lifestyle, current condition and life stage. During preventative care appointments, we discuss various wellness topics and the preventative medicine options available to your pet, including:
Our veterinarian will work with you to choose the best preventative care measures for your pet, depending on your dog or cat's unique needs. All of our preventative medicine services aim to preserve your pet's health, increase his or her longevity and to help you give your pet the best life possible.
Schedule a Pet Wellness Appointment in Escondido Today
In addition to keeping your pet healthy and happy, regular preventative care appointments can help reduce your pet's stress and anxiety at visiting our veterinary clinic in Escondido. Cats and dogs feel more at ease in familiar surroundings with familiar people. During wellness exams, our staff can get to know your pet and your pet can become more familiar with our staff and our veterinary clinic environment.
We encourage you to stop by or call our office to schedule a preventative care appointment for your pet. We also welcome you to contact us for more information regarding preventative care, wellness exams and the services we offer.