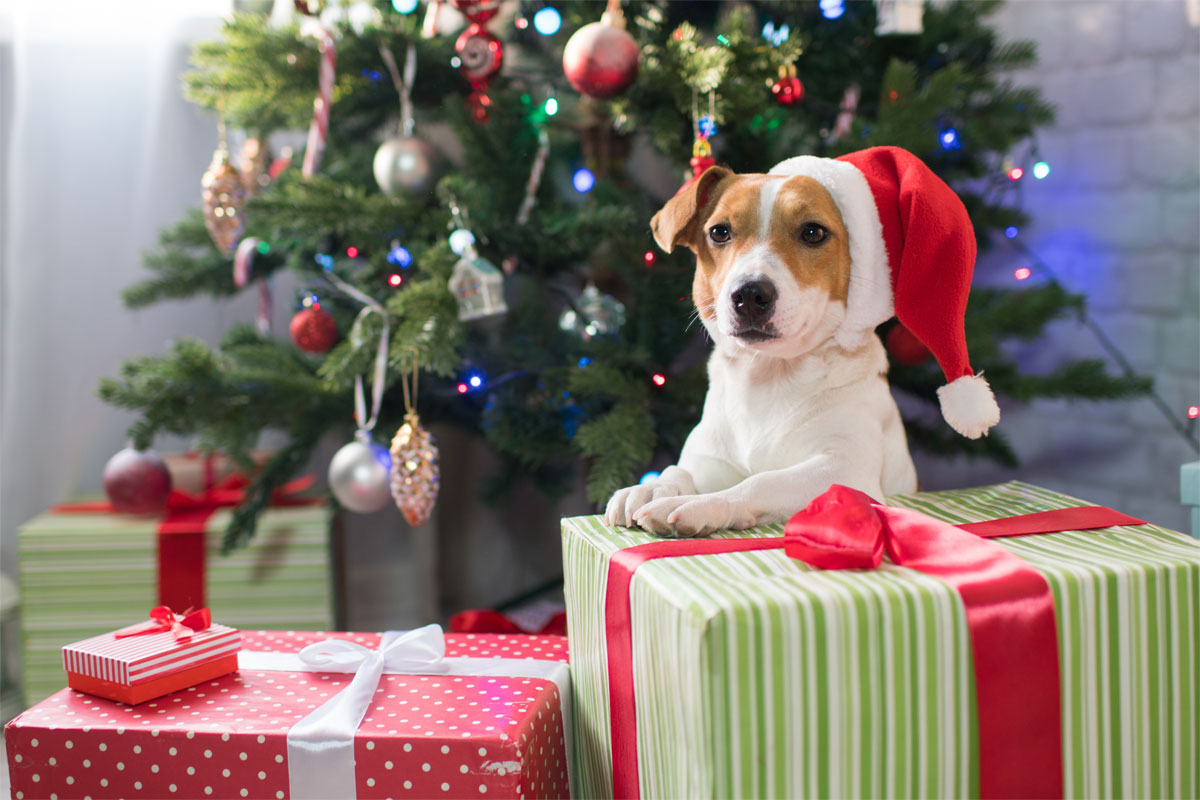 Making treats and decking the halls with glittering decorations are essential to celebrating Christmas. Many traditional foods and decorations, however, can be dangerous for pets. Naturally curious, cats can't help but explore and chew almost anything they can get their paws on – especially anything new, bright and shiny in their environment. Make Christmas merry for both you and your feline family members and keep the items from the following list of dangerous foods and decorations out of your pets' reach, when making your holiday preparations this year.
Climbing cats are at risk of injury – especially if they knock a tree over. Some conifers also release oils which can be toxic to cats. In addition, if ingested, pine and fir needles can harm the digestive tract.
Sparling objects naturally attract cats, and these can be particularly dangerous if consumed.
Cats like to nibble on these twinkling cords, putting them at risk of electric shock. Cover cords or consider using battery powered LED lights instead.
This canned snow looks pretty, but is extremely toxic for pets. If you must use it, do so sparingly and keep it well out of your pet's reach.
These pretty miniature worlds often contain antifreeze chemicals which are very toxic for pets.
Several seasonal plants are dangerous for cats, including mistletoe, holly and poinsettias. You should also avoid bringing any variety of lilies into your home, as these are extremely toxic for cats. Even what seems like a minor exposure to a lily's pollen can be fatal.
Raw or cooked, both garlic and onions are toxic for cats. Do not let them eat any foods prepared with these ingredients – no licking the gravy.
Cats aren't naturally drawn to fruit, but they might enjoy a taste of bread dressing or another savory dish that contains grapes or raisins, which are poisonous for cats.
Like it is for dogs, chocolate is also toxic for cats. Be sure to keep your felines away from the dessert table.
Monitor drinks and clean up any spills straight away.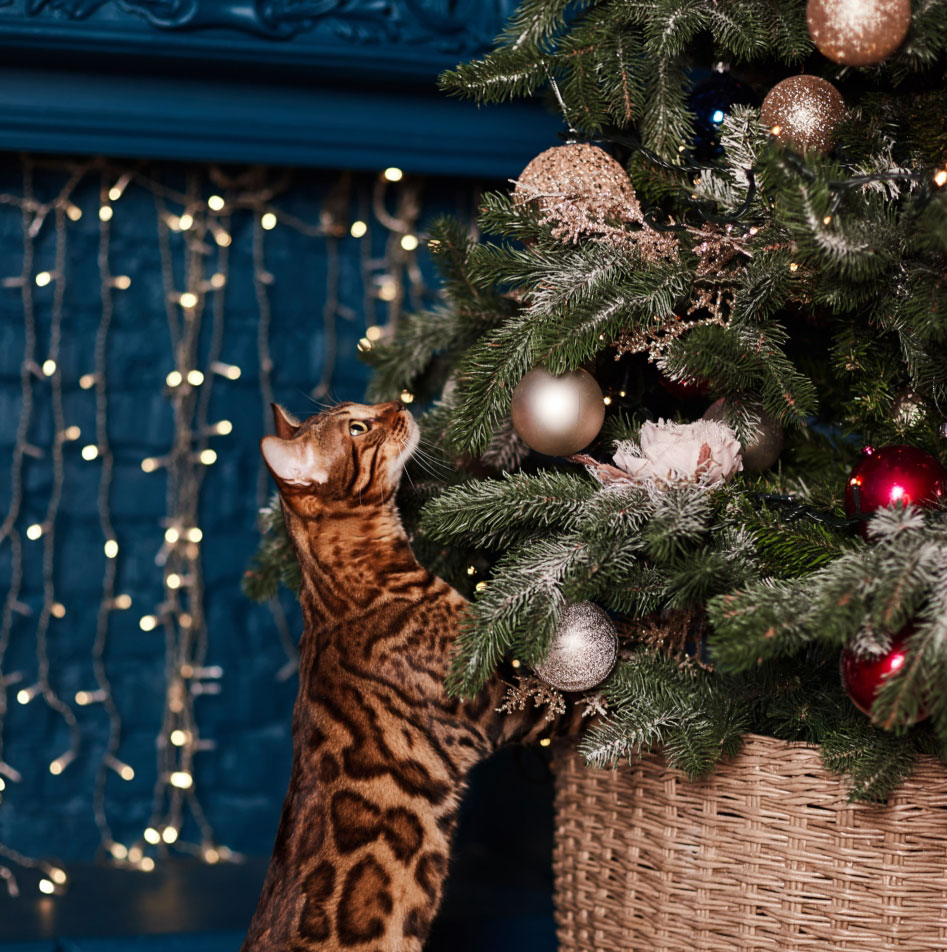 What to Do if Your Cat Ingests a Harmful Substance
If you suspect your cat has been poisoned or if you notice unusual behavior, you should contact our veterinarian immediately. If possible, bring a sample of the substance your cat consumed. If you are not sure, consider what substances he or she could have possibly encountered, as this will help our veterinarian administer the proper treatment to your pet.