Canine rehabilitation is physical therapy for dogs. It takes proven human physical therapy concepts to boost joint mobility, function, and muscle strength and adapts those techniques to animals. The results of animal rehabilitation can lessen pain, increase strength, and improve recovery from surgery, injury, obesity, age-related diseases, and degenerative diseases. Physical therapy aims to enhance the animal's quality of life and lower any pain your pet could be suffering. Most animal physical therapy is geared for canines, but all animal species can benefit from treatment as well. Canine rehabilitation has a vast variety of benefits that have been acknowledged in the veterinary industry for many years. The clinical practice of physical therapy for animals is a fairly new field in the U.S., although Europe has been utilizing and recommending canine & equine physical therapy for over 15 years. The veterinary community has seen an increase in interest in the area of animal rehabilitation over the last three to five years. Resources, training, and accreditation have all become more widely available to practicing U.S. veterinarians. Due to the rapid growth in the study and effectiveness of animal physical therapy, concepts in rehabilitative care are constantly improving and expanding.
The most pervasive problem facing pets today is obesity. Obesity is every bit as dangerous to animals as it is to people. Weight reduction can reduce the risks of developing different degenerative diseases such as osteoarthritis & degenerative joint disease. Physical conditioning is another very important part of animal physical rehabilitation.
Your pet will typically get a diagnosis and referral by a veterinarian to start receiving appropriate physical therapy treatments. Dr Knox will also thoroughly evaluate your pet in order to facilitate an appropriate rehabilitative program. He will gladly evaluate your pet for physical rehabilitation services but will always make contact with your veterinarian in order to assure continuity of care. Dr Knox's philosophy is that he wants to be an additional arm of your regular veterinarian's team.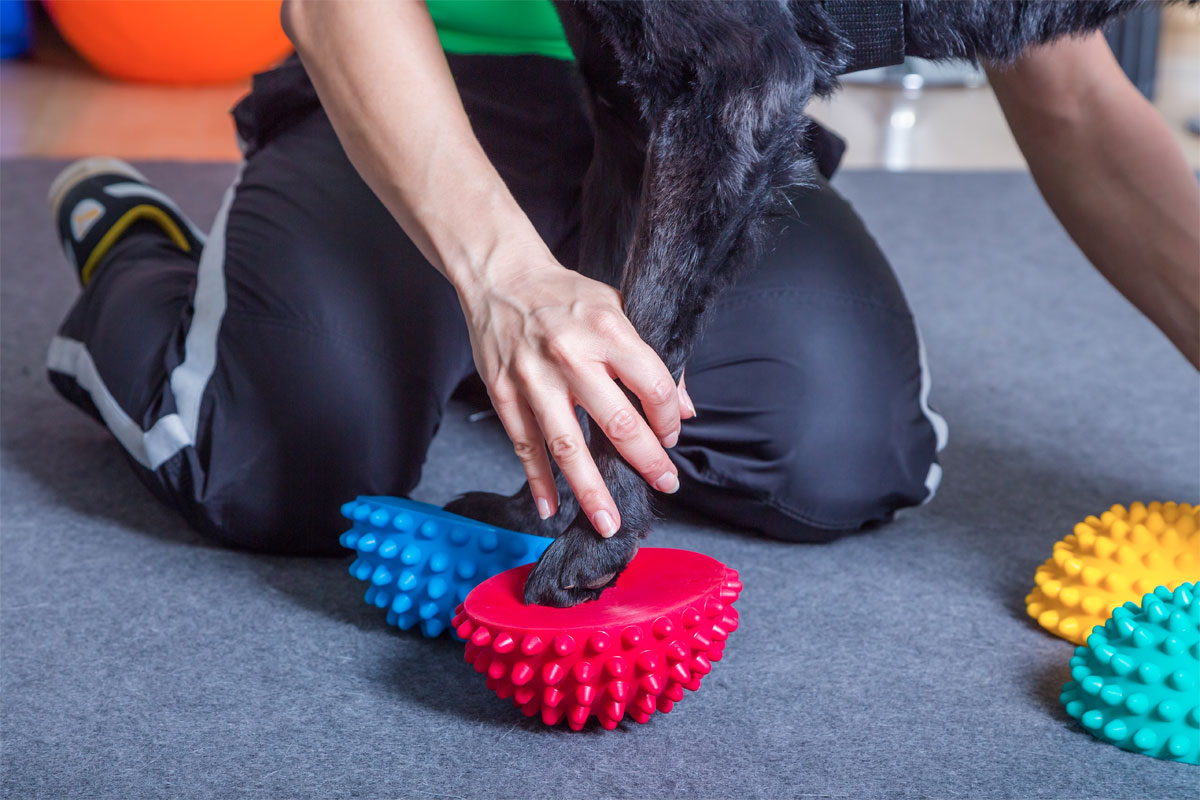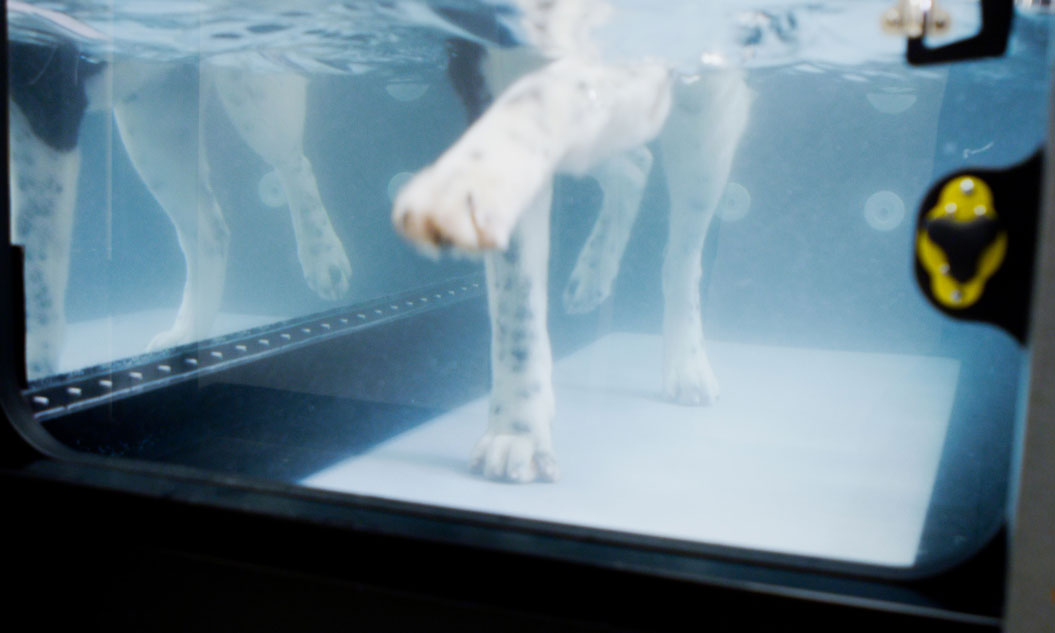 Rehabilitation applies a wide range of therapies. These therapeutic techniques should be applied by a certified canine rehabilitation practitioner (CCRP) and are centered around decreasing pain, improving range of motion, and increasing healing and strength. Dr. Knox received his CCRP certification from the University of Tennessee's Canine Rehabilitation program. Dr Knox, who has had an interest in physical therapy and sports medicine for years, has dedicated a considerable amount of time and effort to pursue a CCRP certification. He is one of the very few veterinarians in Escondido & San Diego county who has completed this concentrated course in canine rehabilitative therapy.
Canine Rehabilitation Services
Dr. Knox has always had a passion for Canine Rehabilitation throughout the years. Dr. Knox is one of the few Certified Canine Rehabilitation Practitioners (CCRP) in San Diego County. He enjoys seeing the results patients receive from animal rehabilitation as it can lessen pain, increase strength, and improve recovery from surgery, injury, obesity, age-related diseases, and degenerative diseases. We're proud to provide the following rehabilitation services for dogs: